 Turn Your Imagination Into Reality.
Gone are the mundane days of your BOSS creating your work
schedule, not appreciating the way you value work, or compromising your morals, values, and ethics to do your J-O-B!
Join thousands of highly skilled Americans who decided to search for a place where you can provide world-class customer service, be yourself, give back and make a difference in the lives of many people beyond the traditional corporate environment..
---
Are you tired of what you call my J-O-B", need an additional stream of income or maybe your J-O-B won't work with your current work schedule? Yet, you are intelligent, organized, and an extremely hard worker, but you desire to make a living. So did the numerous Virtual Agents, Freelancers, Sole Proprietors and Client Support Professionals at "The Virtual Call Center, Inc". Don't take our word for it, let them tell you firsthand about their experience.
How do I get started?
No thanks, I will do it later.
After review of your application you will receive a notice of acceptance.
Upon approval, attend the company's virtual information session.
Attend new contractor's virtual orientation with the TVCC HR Team.
Complete Work From Home Application

2
3
4
1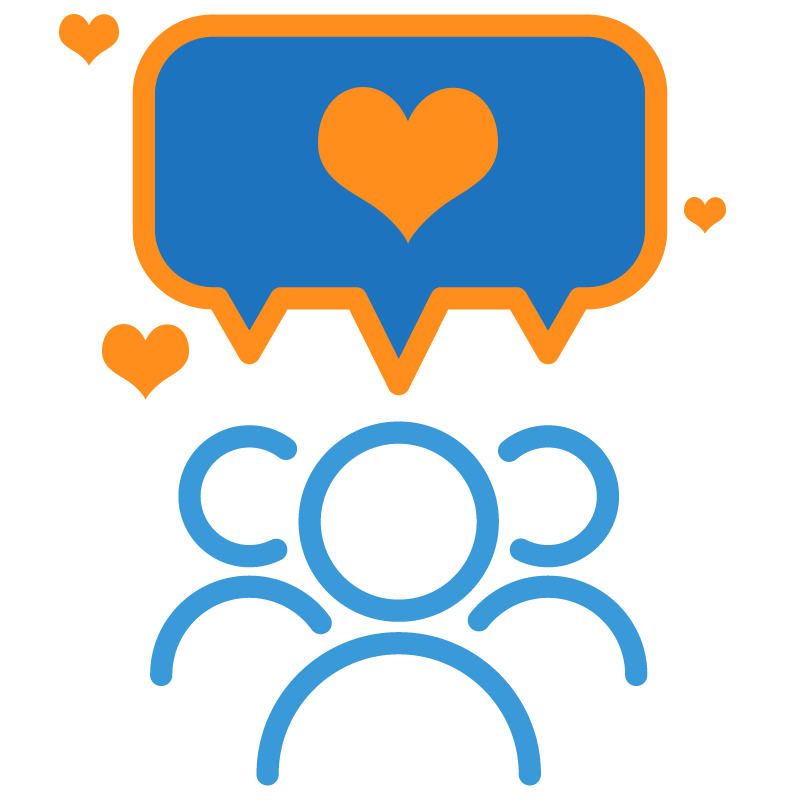 Testimonials
When our agents are at their best, our company is at its best. Hear from those who love the virtual experience with TVCC and have changed the way they "SEE" work.
---

TVCC fits into my life perfectly!

I discovered The Virtual Call Center after I had been looking for a work from home job that would allow me the opportunity to schedule my own hours and have more time with my family and meet doctor's appointments. My son has a skin condition that is closely monitored by a dermatologist. Most jobs did not allow the time off as needed. I was blessed to have found TVCC, which fits into my life perfectly. I am so grateful to have found this company. .

I stumbled across The Virtual Call Center.

I have wanted to work from home for several years and every so often I would reach out to different so-called call centers hoping to find a legitimate work from home gig. Then, one day I received a text from my boss that informed me that he had sold the company where I was currently employed.

After so many disappointments, scam companies, and people, I stumbled across The Virtual Call Center. I was initially very skeptical because of the experiences I have had in the past, but I thought what the heck, I'll attend the information session. I am so glad I did. The rest is history.

It really does work well.

If it wasn't for the credit card debt, I would not have sought out another source of revenue and I would not have found my new family at The Virtual Call Center. Working from home allows me the opportunity to earn additional income without leaving my teenage daughter at home alone for extended amounts of time. I'm not so sure that she's happy about the situation but it really does work well for us, even if she won't admit it. Plus….I get to work in my PJ's!!!!

Amazing experience!

My experience with The Virtual Call Center has been an amazing one! I was a furloughed government employee and TVCC quickly guided me through the process to begin earning income to help my family. Toya goes above and beyond and The Virtual Call Center was a true blessing in my time of need. The staff handled any inquiries both quickly and professionally! I referred several friends and family members. This organization treated me like a member of their family and this is hard to find. Thank you to everyone at The Virtual Call Center!

Very inspiring.

After watching Mrs. Younger's video and getting the chance to discuss the work opportunities, I realized her passion and how devoted she was to everyone. I wanted to be part of the high energy and success. Her dedication inspired me to join her company.

This company has changed my life!

I am a very independent individual and I am dealing with anxiety on a daily basis. It's really hard for me to be outside of my home and work without my anxiety flaring up. I saw this work from home job opportunity and knew that it was perfect for me. It allowed me to stay in control of my life and work as much as I want. The opportunities that I have received from this company have changed my life tremendously. I am now working on buying my first house.

I Love TVCC!

I found my way to The Virtual Call Center because I needed to stay home to care for my husband. After leaving my customer service job of 26 yrs, I needed a supplemental income. I certified for the Mickey Mainline Client and I always express my love for them by remaining diligent with providing customer service and expressing my love for TVCC.

TVCC is truly a blessing for me.

I am a church planter and was looking for good, honest work while we are in the process of building our church. I spent almost 2 years looking for viable work. The only thing I could find was ride sharing. It was honest work and I enjoyed it. But the cost of maintenance on my car just wasn't feasible. And the time required to make the money needed was challenging, too. After my car was unable to continue I had to find something that was realistic for where we are. I looked for months and then, there it was! The Virtual Call Center!! It was truly a blessing for me!

Trust was a major factor.

The ability to work from home, be with my kids, go to school, help my aging parents when needed, continue to be a home baker, and being able to create my own work schedule to work around it all bought me to the TVCC not to mention the fact that I felt like I could trust Ms. Toya was a major factor as well

I had no idea how much I would enjoy working from home.

I had no idea how much I would enjoy working from home as a client support specialist and how rewarding it would feel to actually earn money doing something I love. So, what inspires my success is my family!! I love them beyond compare and I knew that I really needed to come up with a way to help my wife out in supporting our family. I am permanently disabled in a wheelchair, so a normal job would just not work for me. Working from home was the perfect solution for that. I submitted my resume for at home opportunities and the very first response I received was from The Virtual Call Center. Once I signed up, sat through the introduction video, and listened to Toya speak, I knew this was the place for me. I like how Toya just wanted to lift those up that truly wanted to make a difference.

A leap of faith.

I'm glad I took a leap of faith and joined the network. I was recently diagnosed with MS making it hard for me to do a 9-5 job at a brick and mortar company. Being able to to schedule when I want to work is awesome! I recently ditched my 9-5 job and committed my time to TVCC. Mrs. Toya is amazing and so are all the other CSP's. Everyone is so encouraging and helpful. Being able to work form home and spend more time with my children is a blessing. Thank you Mrs. Toya and the whole TVCC family.

I have transitioned to full-time.

When I first started looking for a work from home job I was wanting to earn some extra income for my family so maybe we could have the ability to have some extra for the month and possibly build a cushion for our family. I was skeptical at first I'm not going to lie. I saw the opportunities for work from home and then you see all the stories if it being a joke and not getting paid. I put in my application and attended the information session and told my husband I believed I had found a legit work from home job. The plan was to get everything started and then hopefully get to where I would be able to quit my full time job (it had begun to get toxic and cause problems ) and be able to work from home to have a more flexible hours to spend time with my 3 kids. Getting started with The Virtual Call Center and the different companies that you can become a part of has been seamless, mainly due to the great leadership and hard work of Toya. She makes sure her people are taken care of. She takes care of all the contracts and everything I would not want to deal with or have the understanding for. I'm grateful. Not only that she takes the time out to ask how each of us are doing when we have had family and/or natural disasters to occur. (I live in the hurricane zone) I have transitioned to full time with The Virtual Call Center and have been able to plan my schedule around my 3 kids and their extracurricular activities. I'm even coaching 2 of my kids soccer teams. I'm beyond grateful for Toya and the opportunity she has provided. Knowing that she is in my corner gives me such a confidence in what I'm doing. I can't wait to see what the next few years bring.
---