THE VIRTUAL EXPERIENCE IS EVERYTHING.
Headquartered in North Carolina, The Virtual Call Center, Inc provides a wide range of professional support services to hundreds of U.S. Virtual Agents, Freelancers, Sole Proprietors, Client Support Professionals and Independent Contracting Agents, yearly who are certified to deliver high-quality services for a wide range of growing enterprises, national brands, and Fortune 500 companies.
The Virtual Call Center, Inc is a nationwide leading virtual platform who has been nationally recognized as a "Premier Partner Of Choice" among thousands of virtual call centers who connect professional individuals, stay at home parents, retirees, emerging entrepreneurs, military families, and individuals seeking full-time, part-time and/or supplemental income.
As the work from home movement continues to gain momentum daily, virtual technology has transformed the way we work and with so many work from home opportunities available nationwide, it's important that people DECIDE if the opportunity is reputable and creates work-life balance for their family! About The Virtual Call Center, Inc

We're a company that does one thing - make lives better. The Virtual Call Center, Inc embraces individuality that creates lifetime connections with people throughout the United States. We are dedicated to helping individuals work from home without constraints while balancing and enjoying life on their terms.
No two days, no customer interaction, no client interaction, or agent's problems are ever the same. That's why we put emphasis on listening, guiding, and providing solutions to every problem that arises in our virtual workforce.
Daring to be different, but together with enthusiasm!
Integrity:

We are honest, open, ethical, genuine and fair. People trust us to adhere to our word. Be real.

Diversity:

We know it takes people with different ideas, strength, interest, and cultural backgrounds to make our company succeed.

Respect:

We strive to show a deep respect for human beings inside and outside our company and for the communities in which we serve.

Think Big:

We create a work from home environment where independent contractors can think big, have fun, and do well.

Create:

Economic Opportunities. We make every effort to create economic opportunities for those who have been denied them and to advance new models of economic justice that are sustainable and replicable.

Sustainability:

Delivering our very best in all we do, holding ourselves accountable for results.

Passion:

Passion means we use our drive and commitment to energize, engage and inspire others. We have passion for our work and as a passionate team player

Humility:

We treat customers the way we would like to be treated.
The Virtual Call Center, Inc is rich indeed. The principles about which our company function have remained steadfast for over five years. They set a pattern for day-to-day progress and they shall continue to guide us into tomorrow as they have in the past.
To Provide

individuals an opportunity to earn in support of their well-being and happiness.

To Serve

across the United States through the efforts of highly skilled Virtual Agents, Sole Proprietors, Freelancers, & Client Support Professionals.

To Render

a service to the Fortune 500 Clients that is outstanding in its helpfulness and courtesy.

To Give

full recognition to Client Support Professionals, Freelancers, Sole Proprietors and their families on whose contributions The Virtual Call Center, Inc depends.

To Share

with others the rewards of growth and success.

To Meet

fully the obligations of the virtual industry by contributing to the well being of the environment in which we function.

To Maintain

and cherish the friendly spirit of The Virtual Call Center, Inc.
Well Built Values. Well Built Solutions. Well Built Results.
The Virtual Call Center, Inc was founded on a powerful vision: To change the way people "see" work. We continuously deliver well built work from home solutions and drive differentiated well -built results, while making a positive impact on the world we live in.
The secret to our success is our agents. We attract a diverse group of people nationwide, embrace the strength of everyone's differences and deliver professional support services guided by our company's mission.
Our mission is to inspire others to expand and take control of their lives through the development of in-home virtual call centers.
Virtual Perks With NO LIMITS
1
Be The Boss
Exit the rat race. Work how you want and when you desire.
2
Avoid Office Politics
Skip the gossiping and posturing that occurs in traditional work settings.
3
Enjoy Work Life Balance
Schedule work around your life; not your life around your work. Cherish the moments.
4
Earn Dependable Revenue
The Virtual Call Center, Inc connects you to Fortune 500 Clients that allows you to earn as much as your family needs.
5
Eliminate The Commute
Save on gas and spend your time during things that matter the most.
6
Enjoy Top Rated Support
You do not have to do it alone. Good communication and support is the bridge between confusion and clarity.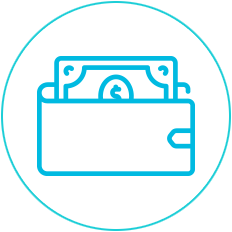 7
Direct Deposit
Our payroll services are backed by the most trusted and top rated payroll company ADP. Our paydates are the 1st and 15th of each month.
8
We offer discounts
We offer discounts for active military, veterans, spouses and all active contractors.
9
Referrals
Referrals: Active agents can receive up to $50 for referring and assisting others with working from home with TVCC.
WHAT MAKES "THE VIRTUAL CALL CENTER DIFFERENT ?
It takes a substantial amount of dedicated teamwork to provide premier support services to Virtual Agents, Freelancer, Sole Proprietors, Client Support Professionals, Clients, and Customers, while becoming The Virtual Call Center of
CHOICE
.
It is pretty simple why our company is the virtual call center of CHOICE- we utilize robust systems to provide transparent and authentic quality support, pay the highest revenue in our virtual call center network, enhance personal and business development skills, offer a variety of work from home job opportunities to fit their schedules, provides the best help through certification, provides assistance with helping our virtual agents, freelancers, client support professionals and sole proprietors choose the opportunity that best fits their present lifestyle.
Industries Our Virtual Agents, Freelancers, Independent Contractors, Sole Proprietors & Client Support Professionals Serve.

Every industry we serve has its challenges and our network of independent contractors are dedicated to delivering and providing premier remote solutions to each customer's and client challenges that arise.
How do I get started?
No thanks, I will do it later.
After review of your application you will receive a notice of acceptance.
Upon approval, attend the company's virtual information session.
Attend new contractor's virtual orientation with the TVCC HR Team.
Complete Work From Home Application

2
3
4
1